Rick Shaddock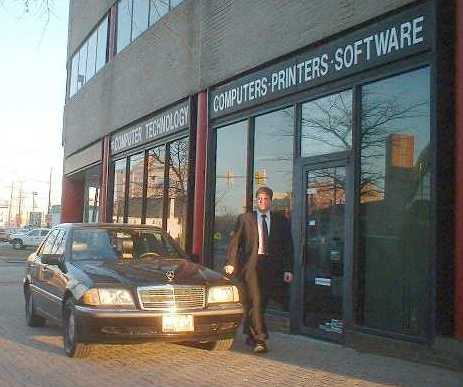 As a computer consultant in Washington DC since 1985, I was a financial beneficiary of the Military Industrial Intelligence Complex. I taught computer software to over 1000 military and civilian staff at the Pentagon, and worked on contract as a programmer at the NSA from 1994-1997, and again in 2002. I felt patriotic working for organizations that grew with the "War on Terror" until 2006. In 2003, I profited by helping to sell and support computers with enhanced security to the U.S. Army sent to Afghanistan and Iraq. Things were going great financially. I bought a five bedroom house, two Mercedes Benzes, and paid off all debts and my vacation condo.
In 2006, with the advent of easy replay of same-day videos of news reports from 9/11, I began to question who the real perpetrators were. I read published scientific research showing the holes in the official conspiracy theory (OCT). I realized there are alternative explanations for the crash and DNA evidence, such as Remote Control Take Over of the jets and Controlled Demolition of the WTC towers. I now only work for happiness and health supporting organizations, and have donated most of my war profits to 9/11 Truth and peace promoting groups. I am dedicated to getting our country out of the control of the corrupt war mongers, and back in the hands of the citizens for an Invincible America.

American patriot


U.S.M.C. (SSN covered)


Defense contractor


Instructor to over 1000 staff
at the Pentagon


Contractor, National Security Agency


Helping Ambassador of Honduras


First lady and El Presidente Ricardo Maduro
thank Rick for helping Honduras with computers


Computer Instructor
El Salvador


Helping Consul of Embassy of Armenia


World Bank HQ, Armenia


Dr. John Hagelin (for President)
Rick ran for Congress in 1996


Col. Ann Wright (US Army)
peace and truth activist


Thomas Drake, NSA
peace and truth activist


Ray McGovern, CIA official who gave
the President's Daily Brief to Reagan


Wayne Madsen
WayneMadsenReport.com


Noor and Alli McCracken
www.CodePink.org


Barry Kissin and Art Olivier
producer of OperationTerror.com


Webster Tarpley


Kevin Barrett, PhD


Dick Gregory, actor and peace activist


Wayne Madsen - NSA whistle blower


John Hurley


National Press Club


Russell D. Tice - NSA whistle blower


Senator Jay Rockefeller


Bevan Morris, Doctor of World Peace


Medea Benjamin
CodePink.Org


Iowa Senator Charles Grassley
Rick - Jefferson County Alt. Delegate


Roger Stone
Author: LBJ killed JFK


Lobbbying for peace at the office of
Senator Charles Grassley of Iowa
in Washington, DC


David Swanson
Author: War is a Lie
WarIsACrime.org


Lobbying at the office of
Senator Jeff Sessions of Alabama
in Washington, DC


Part time faculty of USDA Graduate School
since 1986 www.GraduateSchool.edu


Computer programmer for NASA
Co-founder of American Moon Association


Computer instructor and programmer for the Navy


Delivering petitions on Capitol Hill
Rep. Steve Stockman's office


Thomas Drake and
Edward Snowden's attorney
Jesselyn Radack
at an Internet Privacy conference



Rudy Dent, NY FD
FireFightersFor911Truth.org


Lobbying on Capitol Hill.Andy Steele, host of
911FreeFall.com


Bob McIlvaine


Christopher Bollyn
Author: "The War on Terror"


Lunch in House or Rep. caferia
with Rep. Tammy Duckworth (D-IL)


Dr. Jim Carrey received an honorary doctorate
and gave the commencement speech at
Maharishi University, May 24, 2014


Lobbying the Senate with
Richard Gage
Architects & Engineers for 9/11 Truth


Congressman David Loebsack (D-Iowa)


Judge David Mason congratulates Rick
webmaster for EnlightenedSentencing.com


Senator Rand Paul (R-Ky)


Donald Trump


Dr. John Hagelin
(PhD, Physics, Harvard University)
candidate for U.S. President in 1996
for the Natural Law Party

Rick ran for U.S. Congress
in the 11th District of Virginia


Donald Trump


Senator Ted Cruz (R-Tx)


Senator Lindsey Graham (R-SC)


Senator Bernie Sanders (D-Vt)


Iowa Senator Joni Ernst


Iowa Senator Chuck Grassley signs copy of Senate Bill 1471


Iowa Governor Terry Branstad


RT - Russia Today, DC studio


Lee Camp
RT news host


Roger Stone


Tom Sullivan, Richard Gage
9/11 Truth Conference
Pentagon Sheraton Hotel, 2013


Rick compiled 22 papers published in
independent peer reviewed journals


Richard Gage present CAONE to
Professor Noam Chomsky, PhD at MIT


Collected Articles on Nine Eleven
Volume I CAONE.org


Bachelors Degree in Natural Science
Colgate University Senior Honorary Society



Master of Arts in Education Honor Roll for high GPA
Maharishi University of Management


Perfect score on the
Watson Glaser Critical Thinking Appraisal
http://www.thinkwatson.com/assessments/watson-glaser

Increased Intelligence Quotient (IQ)


Students at Maharishi University in Fairfield, Iowa, who regularly practiced Transcendental Meditation, increased significantly in intelligence over a 2-year period, compared to control subjects from another Iowa university. This finding corroborates the results of two other studies showing increased IQ in students practicing TM.

Source: Cranson, Orme-Johnson, Gackenback, Dillbeck, Jones, and Alexander, Journal of Personality and Individual Differences, vol 12, 1991, p 1105-1116). more research studies


Mensa member #1088897
The High IQ Society

Rick: "I was an average high school student,
but thanks to TM, my brain waves became
more coherent, my SAT scores qualified me for Colgate University, and my IQ score qualified me for Mensa."

More info and studies at: TMensa.org


1629 K Street, Washington DC
office of the Association for Nine Eleven Truth Awareness. ANETA.org


Lobbying office at
1629 K Street NW, Suite 319
Washington, DC 20006

Lobbying for truth on many issues
on Capitol Hill in
Washington, DC


Lobbyist on Capitol Hill for peaceful causes


ANETA office overlooking K Street.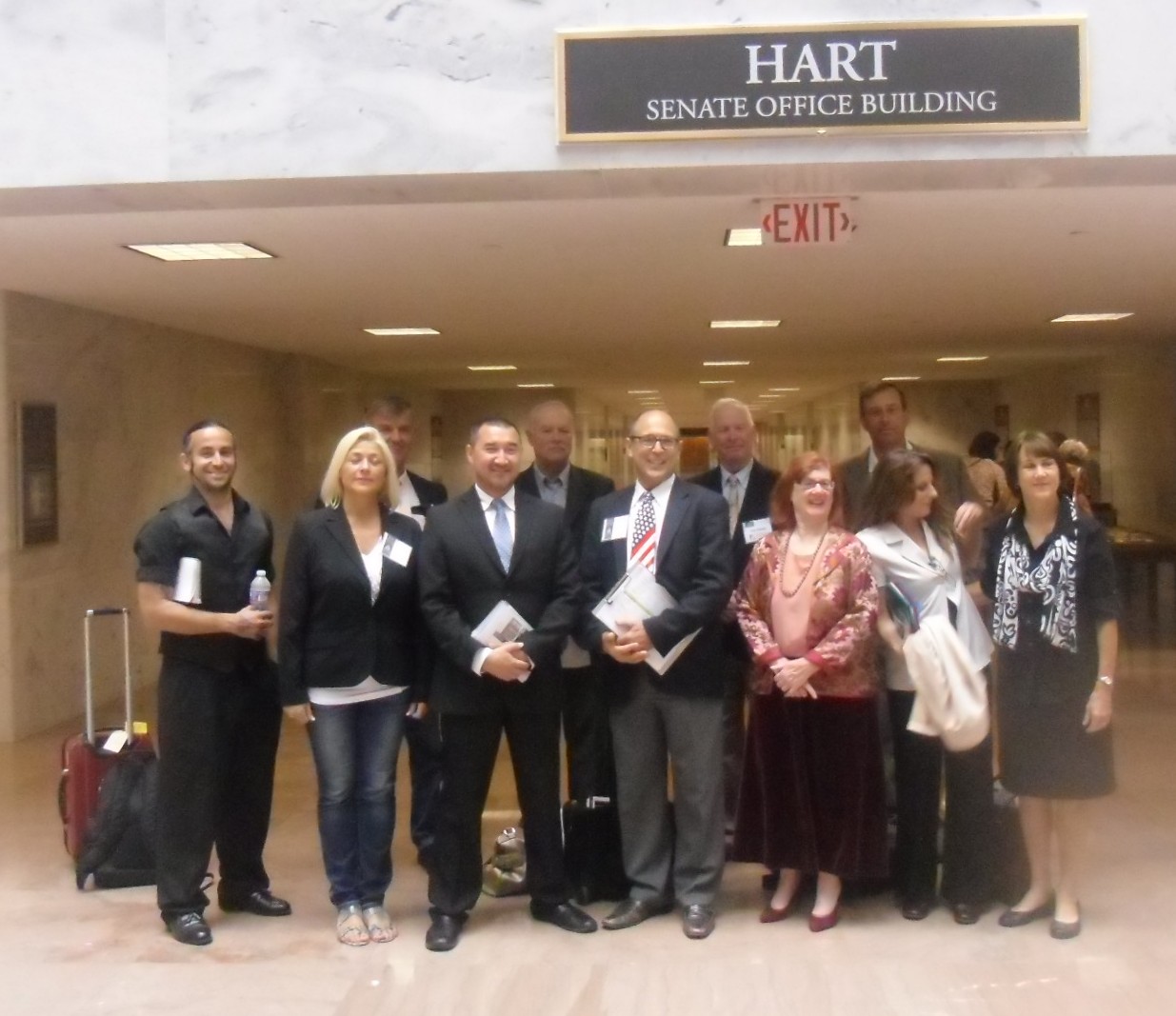 Delivering AE911Truth petitions to every Senator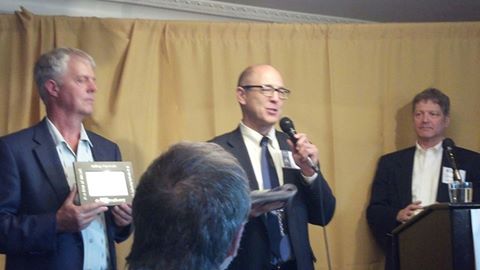 Matt Sullivan, Richard Gage, Rick Shaddock
speak at the Annual 9/11 Conference (2013)
President's Honor Roll for high Grade Point Average (GPA)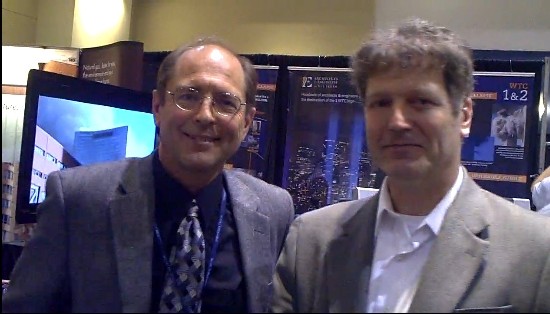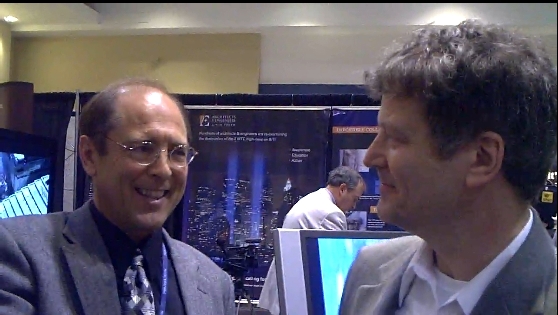 With Richard Gage, founder of Architects & Engineers for 9/11 Truth at the Architects Convention in Washington DC


9/11 Fre Fall 9/12/2013: Rick Shaddock and Diana Castillo
Lobbying with Richard Gage and AE911Truth on Capitol Hill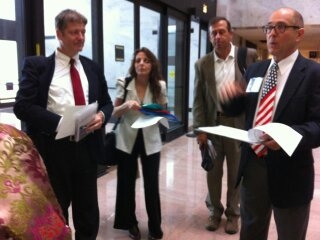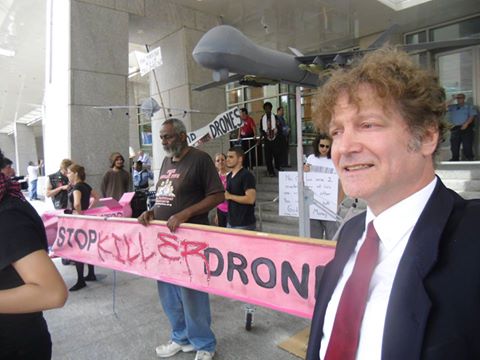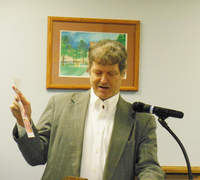 Rick Shaddock challenges author James Swanson to a debate about JFK's assasination
wit Gov. Jesse Ventura, Roger Stone, or Dr. James Fetzer at the Newseum studio
in Washington DC on the 50th Anniversity event featured on NBC 4 news
www.JFKTruth.org/swanson
---
Personal Statement
Part of my business to spend war profits for peace is hosting web sites for worthy causes such as:
---
Internet / Radio Interview
Show and Host

Interview including Rick Shaddock


Kevin Barrett, PhD,
University of Wisconsin
Truth Doctors
No Lies Radio Show


http://noliesradio.org/archives/78347 - 2014 Physics 9/11 Debate
http://noliesradio.org/archives/87037 - 2014 Computer consultants 9/11 Debate
http://noliesradio.org/archives/96719 - 2015 Physics 9/11 Debate
http://noliesradio.org/archives/109465 - Truther working for Trump campaign
http://noliesradio.org/archives/110294 - Is Trump a Truther?

Dr. David Griscom (PhD, Physics, Brown University)
Senior scientist for NASA, U.S. Naval Research Lab, DARPA, wiins debate and $1000 prize
No well published PhDs in physics were willing to defend the Bush Story of 9/11 (BS911)
9/1 Debate 2014 http://noliesradio.org/archives/78347
www.youtube.com/watch?v=_m8XaLdGKBw

9/11 Debate between two Washington DC computer consultants
Frank of JREF was supposed to debate Rick of ANETA
but declined in the last hours, so Rick discussed 9/11, Bitcoin, and TM
http://noliesradio.org/archives/87037
Dr. David Griscom (PhD, Physics, Brown University) wins again
Rick talks about the debate, Pi, and Dr. Niels Harrit's court victory
9/11 Debate 2015
http://noliesradio.org/archives/96719
Interviews about 9/11 and Donald Trump campaign
http://noliesradio.org/archives/109465 01/27/2016 Rick Shaddock, covered in NY Times as "truther working for Trump campaign"
http://noliesradio.org/archives/110294 02/15/2016 Rick Shaddock: Is Trump a Truther?


Captain James Fetzer, PhD
Professor Emeritus,
University of Michigan
Princeton graduate
USMC Captain

The Real Deal: Interview done on 11/28/2012.
http://RadioFetzer.blogspot.com

Discussion of Critical Thinking, Open-Mindedness, Consciousness, 9/11, JFK, and TM
Jim Fetzer Real Deal Rick Shaddock.mp3

Top Ten Trips to Truthers talking to Trump about 9/11
Dr. James Fetzer interviews Rick Shaddock about TM, Trump, and 9/11
https://www.youtube.com/watch?v=0nN_VIesZOY
https://www.youtube.com/watch?v=NpBe0KVTbbg
June 2016

Bitcoin and Digital Currency for World Peace


KRUUFM.com
with host James Moore
11/22/2014 - JFK and LBJ
9/11/2014 - September 11th
7/7/2015 - London 7/7 bombings
07/20/2015 - Moon "Landing"
11/24/2015 - Sandy Hook hoax

9/11 Free Fall Show
Andrew Steele
9/11 Free Fall show, No Lies Radio station, December 2, 2012 at 4:00 pm
http://NoLiesRadio.org/archives/54612

9/11 Conference in Washington DC at Sheraton Pentagon
http://www.911freefall.com/2013/09/911-free-fall-91213-rick-shaddock-and.html

Discussion of Mark Basile independent lab study of WTC dust


Craig Ranke / CIT
Discussion of 9/11 and Pentagon TruthMakesPeace.com
www.YouTube.com/watch?v=JnboQNTHTYM
Debate: Craig says plane flew over. Rick says bursting plane hit the Pentagon
Articles:
When 9/11 is used as a pretext for drone warfare AE911Truth speaks out - Drone Summit Conference in Washington DC
Who are these 2000 architects and engineers - Civil Engineers, PhDs, graduates from Harvard, Yale, Cal Tech, etc.
Dr. David Griscom wins 9/11 Physics Debate in 2014 - No physicist was willing to defend the official government story
InfoWars / Alex Jones - http://www.infowars.com/911-truther-heckles-donald-trump-during-campaign-event
Examiner - http://www.examiner.com/article/9-11-truther-heckles-donald-trump-during-campaign-event
Memberships:
* Foundation for Critical Thinking - www.CriticalThinking.org
* Skeptics Society - www.SkepticForum.com
* Mensa Educational Research Foundation - www.MensaFoundation.org
* International Skeptics Forum - www.InternationalSkeptics.com (formerly the James Randi Educational Foundation forum)
Song Lyrics:
www.CanNotFool.Us/SandyHoax/song
www.MoonTruth.org/music/ManOnTheMoon
---
Researcher with Hirsch Index (2)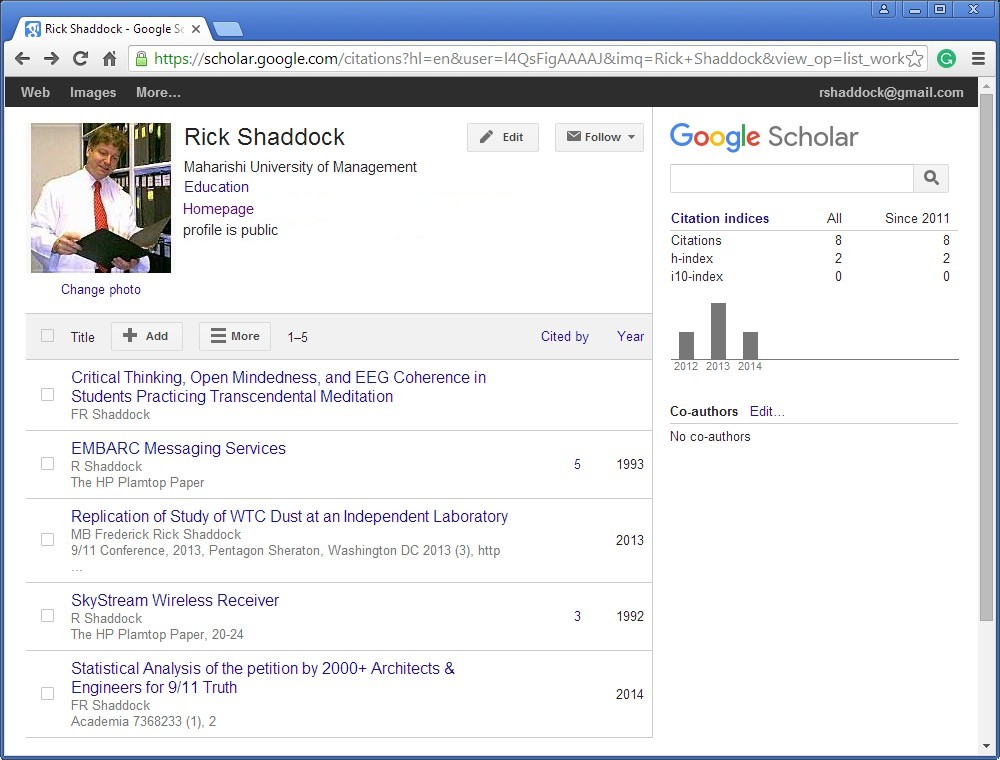 Association for Nine Eleven Truth Awareness
Association for John Kennedy Assassination Truth