FINETA - Fairfield Iowa
9/11 Truth Awareness Society
Seeking Objective Scientific Investigations
Building awareness of what really happened on various events
in America's most enlightened community consciousness
Truth Awakening News
Coming soon
President John F. Kennedy

A tribute to his life and accomplishments and
49th Anniversary of his death from a conspiracy
including Vice President Lyndon B. Johnson

Fairfield Public Library
Past Events
A new 9/11 movie with
an alternative explanation
OPERATION TERROR

A film by Art Olivier and Paul Cross
A plausible alternative explanation for the events
and evidence from the September 11th attacks

Fairfield Public Library
Sunday October 21, 2013
3:00 - 4:45 pm
Free organic juice and popcorn
New 9/11 Movie: A new way of looking at the evidence,
This purpose of this event is to offer an alternative explanation for the unfortunate Sept 11th attacks. Bringing more heightened awareness and light, as well as education, in hopes of preventing future misfortunes.
Operation Terror, a film by Art Olivier, and directed by Paul Cross, unveils the likelihood that this act of violence was pre-meditated. The film was the Winner of the Award of Excellence from the 2013 International Movie Awards. This evocative film presents an alternative explanation to what we have been told by mainstream media.
Many would like a new investigation of this event, one which follows the standard procedures of investigating a crime. The original investigation did not follow standard investigative procedures. For example, the World Trade Center steel, which should have been investigated right away, was immediately shipped to China, when it could have been melted down after investigation, in Pittsburgh. Suspiciously, it took over 400 days for Bush to begin the investigation, claiming that they were certain Bin Laden orchestrated the event from Afghanistan.
The 9/11 Commission was supposed to investigate every possible scenario. Not only did they avoid considering all possibilities, but they landed on an explanation that is completely illogical. Official Conspiracy Theory blatantly violates Newton's Laws of Motion and common sense.* We need a new investigation. Increased awareness brings purification as a society.
It is a sad topic. However, bringing the truth into the light is always a good thing. This essentially amounted to mass murder. By showing how quickly a false flag attack would be discovered by millions of people (thanks to the free Internet) we may avert a similar misfortune from happening again.

Free organic juice and popcorn, with warm ghee

Free CDs from http://www.AE911Truth.org/
Architects & Engineers - experts about buildings speak out

Event organized by www.FINETA.Org

If you cannot attend, how about showing this DVD in your home area
For those who would like a bit more information on the topic: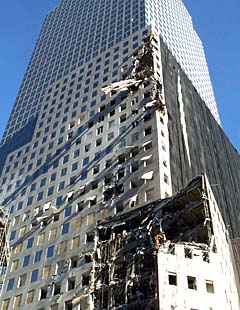 _______________
* Official Conspiracy Theory - story given to the public by Bush and Cheney means:
- A few guys per plane with box cutters overpowered about 30 passengers, mostly men?
- 1 ton steel beams flew laterally 600 feet from WTC 1&2 at over 60 mph, even sticking in the AmEx building like darts, without an explosive force?
- Concrete crushed like air at free fall speed in WTC 7? Acknowledged by NIST.Gov
- Jet fuel burns at only 1517 degrees yet melted structural steel requiring 2750 degrees?

Also consider:
- The World Trade Center (WTC) was fully insured for over $4.5 billion.
- Estimates to remove illegal asbestos from the WTC Towers were nearly $1 billion
- Iron micro-spheres and explosive nano-thermite particles were found in the WTC dust.
- NORAD and Air National Guard fighter jets have intercepted subsonic passenger planes before within 1/2 hour. It does not take over an hour from air bases near DC and NY.
- Remote Control technology for planes has existed since 1937.

---
Architects & Engineers for 9/11 Truth
has reached #1 on Amazon downloadable videos.
http://www.amazon.com/11-Explosive-Evidence-Experts-Speak/dp/B009DCO4VM/ref=sr_1_fkmr0_1?s=movies-tv&ie=UTF8&qid=1350279343&sr=1-1-fkmr0&keywords=experts+speak+out+911
and #1 on Colorado Public Television, a PBS station
www.CPT12.org
Past Events
September 11, 2013
7:30 - 9:30 pm
11th Anniversary

Fairfield Public Library

Video and Discussion
YouTube.com/watch?v=nBCu_pvhnzQ

Architects & Engineers for 9/11 Truth
AE911Truth.org

What really happened in London?
Terrorist drills "coincidentally" matched real events?
2 of 4 men had pregnant wives and committed suicide?
Identification papers survived the bomb blasts?
They took 7:40 Luton to London train - cancelled?
CCTV cameras "out of order"?

Saturday 7/7/2013 3:00 pm
Fairfield Library Meeting Room

www.youtube.com/watch?v=CUl5lxFYd-8
Please sign the petition at
www.petitiononline.com/j7truth/petition.html

Martin Luther King Day
Fairfield Library
January 16, 2013 7:30 pm

Remembering his life
and investigating his suspicious death

Monthly Meeting
The closest Sunday to the 11th
The 2nd Sunday of each month

Saturday December 10, 2011 at 1:00 - 2:45 pm
Revelations - Meeting Room


What's New this Month?

Pilot Rob Balsamo's Flight Data Recorder analysis

www.PilotsFor911Truth.org

Monthly Meeting
The closest Sunday to the 11th
The 2nd Sunday of each month

Saturday November 12, 2011 at 1:00 - 2:45 pm
Revelations - Meeting Room

Videos and Discussion
Scientists, Architects and Engineers, Pilots, FireFighters
Question & Answer

Monthly progress meeting (2nd Saturday): news on solving the crime of 9/11/2001, achieving justice for the victims, and restoration of the Constitution: Senator Mike Gravel's legislative initiative, overview by USAF Lt. Col. Robert Bowman PhD (CalTech), Skeptic magazine rebuttal, Pilot Rob Balsamo's Flight Data Recorder analysis, Physicist David Chandler's steel beam trajectory analysis, Investigator Kevin Ryan's testimony at 9/11 Hearing in Toronto, Chemist Mark Basile's study of thermitic explosive residue in WTC dust. OccupyBuilding7.org campaign. Questions & Answers

www.FINETA.org

OccupyBuilding7.org November 19-20, 2011



What's New this Month?

Creating a New Path to Peace and Prosperity
DVD presentation about 9-11cc.org by


| | |
| --- | --- |
| Senator Mike Gravel | Lt. Col. Bob Bowman, PhD |

Progress on Mark Basile's replication of WTC Thermite Study
Stephen Jones PhD, Niels Harrit PhD, Jeff Farrer PhD

Dr. Harrit's presentation at September's 10th Anniversary
9/11 Hearings in Toronto




Sign the White House Petition
for a New 911 Investigation
Click here for We The People
WhiteHouse.Gov/Petitions


The White House

Monthly Meeting
The closest Sunday to the 11th
The 2nd Sunday of each month

Sunday October 9, 2011 at 2:00 - 4:00 pm
Fairfield Public Library
Meeting Room

Videos and Discussion
Scientists, Architects and Engineers
Question & Answer

Discussion Moderators:
Rick Shaddock, Brian Horsfeld, Patrick Piel
Joseph Schneekloth, Students For 9/11 Truth

What's New this Month? (October)

Investigator Kevin Ryan's latest research findings presented
at September's 10th Anniversary 9/11 Hearings in Toronto

Debating Both Sides of the Issue
Chris Mohr for the Official Conspiracy Theory vs.
Richard Gage for Architects & Engineers for 9/11 Truth

Physicist David Chandler's New Evidence of Explosives
Why did steel beams change direction in mid air?
Youtube.com/DavidChandler911

Paul Craig Roberts (President Reagan advisor)
Exposing the Big Lie: Is the War on Terror a Hoax?

New TV ad to reach 12 million people across the US
Rememberbuilding7.org

9/11 Tenth Year Anniversary
Free Introductory Lecture
It was a Success

Fairfield Public Library
Meeting Room
Sunday 9/11/2011 at 2:00 - 4:00 pm

Is the Official Conspiracy Theory true?

Videos and Discussion
Scientists, Architects and Engineers
Question & Answer

Free Introductory Question & Answer
Schedule of Topics
Refreshments will be served

Discussion Moderators:
Rick Shaddock, Brian Horsfeld, Patrick Piel
Joseph Schneekloth, Students For 9/11 Truth, Local Chapter

Revisiting 9/11

Fairfield Iowa Nine Eleven Truth Activists will give a 10th anniversary presentation on Sunday, September 11 at 2 p.m. at the Fairfield Public Library. The group will present an overview of 9/11 scientific research, books, and videos by physicists, architects and engineers. Come with your questions for a moderated discussion. Speaker will demonstrate simple experiments you can do, and online sources so you can check out the official story for yourself. info@FINETA.org

www.FINETA.org
www.ANETA.org/US/IA/Fairfield





Well attended. See photos.

9/11 Physicist from Iowa
Dr. Crocket Grabbe
PhD in Applied Physics (CalTech)


Vitae / Resume

Research Scientist at the University of Iowa
Iowa City, Iowa
Author: National Swindle at the World Trade Center
Recent interview

Top 9/11 Physicists include

Steven Jones, PhD is Professor Emeritus from Brigham Young University, and has published over 50 scientific studies. Discovered iron microspheres and thermitic material in the dust from the World Trade Center explosion.
David Griscom, PhD (Brown University, Physics), Published 193 scientific studies and books, worked for 33 years at the Naval Research Laboratory, chosen by NASA to identify chemicals in Moon rocks. Author of
New 9/11 Hypothesis
David Chandler, a Physics professor whose question caused NIST to change their story about free fall in WTC 7, explains in clear terms various aspects of 9/11.

Advertisements:

Fairfield Weekly Reader

Fairfield Source Magazine

Fairfield Ledger Newspaper

FaceBook Event


Presentations/Gatherings/Meetings

9/11 Tenth Year Anniversary Video and discussion, scientists, architects and engineers; question & answer. September 11, 2PM, Fairfield Public Library Conference Room. Refreshments will be served. www.Fairfield911Truth.org

New video by Ed Asner for
Architects & Engineers for 9/11 Truth
featuring statements by:
Dan Jowenko, Building Demolition expert
Kevin McPadden USAF, 1st responder
Dan Rather, CBS News reporter
Shyam Sunder, PhD, NIST (for OCT)
Geraldo Rivera, Fox News reporter
Richard Gage, AIA Founder AE911Truth.org
Steven Dusterwald, Structural Engineer
Ronald Brookman. Structural Engineer
Michael Donly, Structural Engineer
Kathy McGrade, Metallurgical Engineer
Tony Szamboti, Mechanical Engineer
Scott Grainger, Forensic Fire Protection Engineer
Kamal Obeid, Structural Engineer
Tom Sullivan, Explosives Tech, Controlled Demolition
Jason Cheshire, Professional Engineer
Niels Harrit, PhD Chemistry, Professor
Adam Parrot, Chemical Engineer
Mark Basile, B.S. Chemical Engineer
Kevin Ryan, Chemist, Underwriters Laboratories
Jerry Lodill, Chemical Engineer / Physicist
New York Fire Department
Erik Lawyer, Fire Fighters for 9/11 Truth
Bart Voorsanger, Architect, 9/11 Curator
Steven Jones, PhD Physics, Professor Emeritus
Lynn Margulis, PhD Professor, Geoscience
David Chandler, Physics Professor
Robert Bowman, PhD (CalTech) Lt. Col. (USAF)
Mike Gravel, U.S. Senator (Dem. Ak, 1980)


Lt. Col. (USAF) Robert Bowman, PhD (CalTech)

New ad in New York City
RememberBuilding7.org

Lieutenant Colonel David Gapp
30 year U.S. Air Force veteran

Joe Garafoldo, NYC Government
Advocate for Fire Department on 9/11

Steven Dusterwald, Structural Engineer
Bob McIlvaine
Valerie Lucznikowska

A conversation with authors David Aossey and Kevin Barrett. David is the author of the new novel, "Instruments of the State", and Kevin has written several non-fiction 9/11 Truth books, including "Truth Jihad: My Epic Struggle Against The 9/11 Big Lie".

15 Military Training Drills were on 9/11/2001
creating confusion and plausible deniability
Vigilant Guardian
Northern Vigilance
Northern Guardian
Crown Vigilance
Vigilant Warrior
Global Guardian
Apollo Guardian
Amalgam Warrior
Amalgam Virgo
Tripod II, NYC
Timely Alert II
NRO Plane Crash Drill
Operation Northern Watch

Each drill costs millions and took months of preparation.
Never before or since were so many drills on one day.
Despite all the drills, no fighter jets showed up in time.

Swami Beyondananda
(Steve Bhaerman)
speaks about September 11

9/11: From State of Emergency
To State of Emergent Seeing

Comedy Show
May 13, 2011 7:00 pm
Morning Star Studio

It's been ten years since the Twin Towers attacks initiated the never-ending War on Terror. In the Orwellian logic that can only take hold in an atmosphere of fear, we have been collectively "convinced" that only totalitarianism can preserve our freedom. However, there is a deep awakening afoot, an "evolutionary upwising" as people from all sides emerge from the matrix of politics as usual to seek real answers, and more importantly ask real questions. For as some wise person once suggested, if we don't ask different questions, we can never get different answers.
MORE

INVESTIGATE 9/11 TRUTH

Scientific research validates 9/11 Truth Movement.
read Top 40 Reasons to doubt the Official Story
www.911Truth.org


 Matthys Levy, Structural Engineer

Matthys Levy, Structural Engineer
Civil Engineer, Columbia University
MS CE, Columbia University
Professional Engineer CA, CE, NCeeS
Chairman Emeritus, Weidlinger Associates Consulting Engineers
50 years of experience
Author of Why Buildings Fall Down, and other publications

BBC Special on WTCs and 9/11 at 36:57 minute point:
"It was very much like a controlled demolition, when you look at it, because the building essentially fell almost vertically down, as if somebody had deliberately set blasts to take place, to cause the building to fall vertically downward."

AE911Truth.org Office (510) 292-4710
Tania Torres t t o r r e s @ a e 9 1 1 t r u t h . o r g

Tour Dates, Locations, Times and Contact Info
Local Contact: James H.
h u f f e r d c r u z e i r o @ a o l . c o m

Free Road Trip to Ames Iowa

Leaving Delta Zeta Sorority House
at 4:30 pm in the "TruthMobile"


Free ride offered to the first 8 passengers


more photos
Thanks to The Futon Store


9/11 Anniversary - 2007


Host a meeting in your home

New Unified Theory
of Nine Eleven

and alternative explanations
www.911Theories.org

www.PatriotsQuestion911.org - Military, Intellegence Community, and Government Patriots
Question the Official Story of the 9/11 Commission Report

www.AE911Truth.org - people who know buildings question how steel weakened so much under fire
and how they came down so fast, as if by explosive demolition


www.PilotsFor911Truth.org - people who know planes question how beginning pilots could make such maneuvers
and they the planes could fly over their maximum operating speed on 9/11
911Experiments.org
Experiments, even some you can do at home, to test the Official Conspiracy Theory of 9/11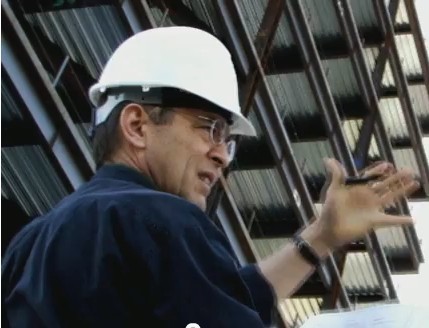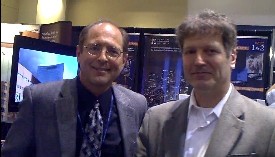 Richard Gage, founder, Architects & Engineers for 9/11 Truth
Rick Shaddock, founder, Association of Nine Eleven Truth Activists
at the Architects Convention in Washington DC
Satyam Eva Jayate
Truth Alone Triumps
Purifying out the outdated Military Approach
to a more powerful and peaceful approach
for an Invincible America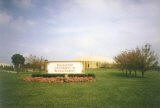 ---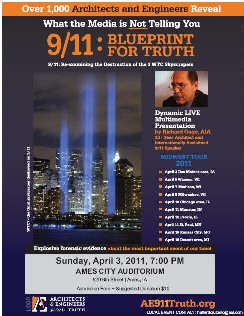 FINETA.org
Fairfield Iowa Nine Eleven Truth Activists
The local chapter of ANETA.org
Washington, DC
Students For 9/11Truth
StudentsFor911Truth.org
For information on how to form a local group in your area
Association of Nine Eleven Truth Activists
Washington, DC
info@ANETA.org
सत्यं एव जायते
Satyam Eva Jayate
Truth Alone Triumphs